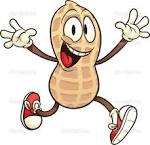 The Peanut Festival Committee would like to invite any student (Grades Pre-K-12) to enter the contest to be the designer of this year's Peanut Festival theme! The winning theme will appear on all promotional and marketing materials including the 2016 t-shirt! So grab your pen and paper…or crayons, markers, paints, whatever medium you prefer… and enter for your chance to be this year's artist! Winning designer will win a cash prize of $100.00. See full contest rules below.
2016 Peanut Festival Design Theme Contest Rules
1. Contest is open to any student (Grades Pre-K through 12) who is a resident of Worth County.
2. Contest is open to individual students or classes.
3. You may enter as many designs as you wish.
4. Entries will be judged on the following criteria: Originality of Theme, Use of Peanut Festival Mascot, Ease of marketing production.
5. Entries must be submitted no later than 11:59 p.m. on Friday, March 4, 2016.
6. Entry must be your own original concept.
7. Designs must be submitted with artist name and contact information.
8. All entries must be submitted by uploading design to the Peanut Festival Design Contest email address or submitted in person to the Worth County Chamber of Commerce.
9. Winning entry will receive a cash prize of $100.00 and be featured in this year's Peanut Festival Magazine.
10. All entries may be subject to display, either in digital or original format.
11. Most importantly, have fun! It's WORTH it!!!